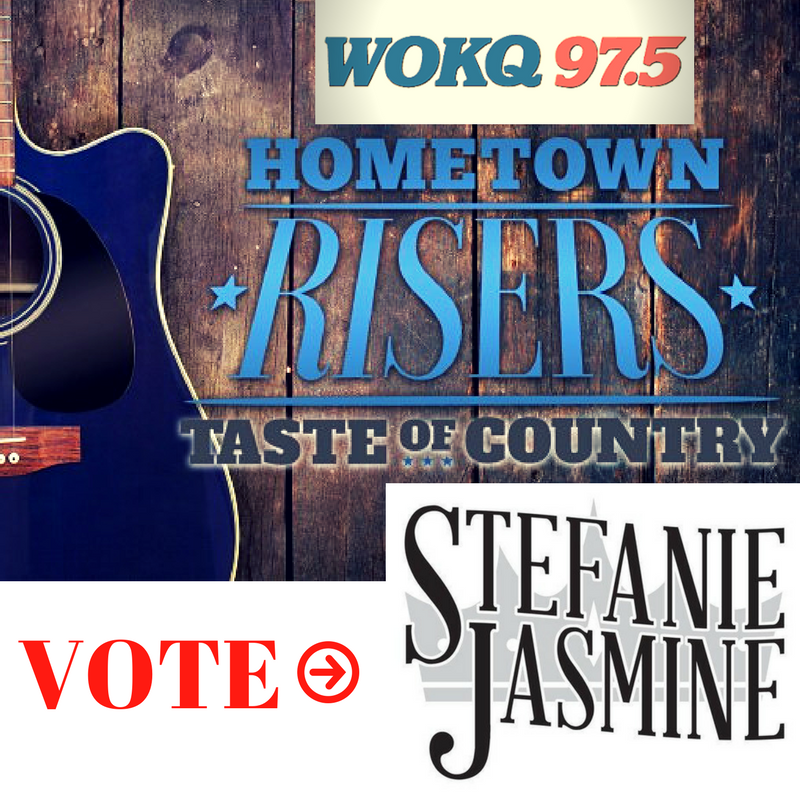 Fans! Stefanie Jasmine has been entered into another exciting competition, 'Hometown Riser' with WOKQ and Taste of Country, and we are reaching out for your help to win this thing! Winning this contest would mean Stefanie and the band has a shot at competing in Nashville, to become a 2018 Taste of Country rising artist!
Please help Stefanie take the win! You can vote every day until 12/31. Click on this link and vote!
Thank you, as always, for your support!