This month we feature bassist/singer Rob Murphy: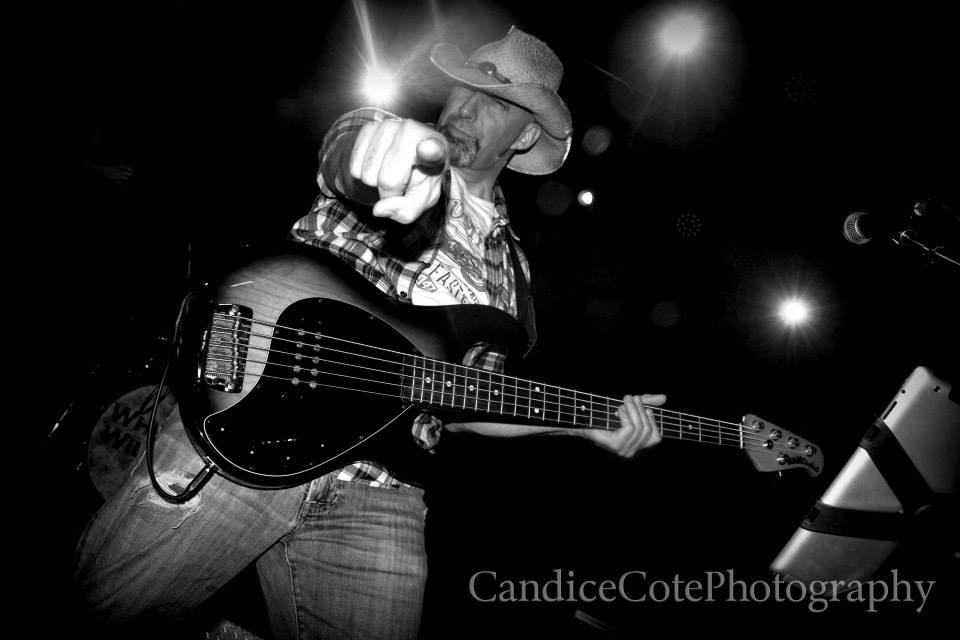 Rob brings a wealth of diversity to the band with the influence of multiple styles playing Metal, Rock, Alternative, Pop, Country, R&B Music in many successful Wedding, Corporate Event and Club bands such as Syrinx, Escape, DZ, Skinny Dog, Dick n Jane, Hot Mess, Whiskey Wild and now Stefanie Jasmine Band.  
It isn't all about the bass as he also leads vocals on some of the hottest country songs out there and puts the Red in Red Bull with his energy on the stage. He is frequently known as 'that crazy guy who runs around the stage'. Occasionally, he will also make his way to the dance floor while playing his bass and mingle with the crowd.
Get to know Rob:
1. What's your role in the SJB? I've been accused of playing along a bass guitar track live, but I can assure you, it's real. I also will help out with vocals, make comments about the drummer, and give band hugs. 
2. What's your background? It all started when my parents decided to have children. The rest is history. As far as music, I started in high school with a bunch of friends and have never looked back in my 2 score + 11 years. Most of my experience has been in progressive rock, alternative road, R&B, Pop and Country (Giddy Up!). 
3. Other Hobbies/Interests outside of music? I'm an avid people watcher, a pracademian, I enjoy long walks on the beach, harassing people who text and drive, Bible reader, Hockey lover, antiquing, flea markets, Mini-Cooper driver, laborer of love. 
4. Favorite Food? Sushi! The raw stuff….I like my fish uncooked. 
5. What are your top 3 favorite songs (right now)? Good Directions, Hotel California, Sister Golden Hair (reminds me of my daughter) 
6. Who are your favorite bands/solo artists? Sting, Rush, Journey, Billy Currington, Ambrosia, Bee Gees, Hall & Oates, Earth Wind & Fire, Michael Jackson, Lionel Richie, Marvin Gaye, Red Hot Chili Peppers, Night Ranger, Stone Temple Pilots, Toad the Wet Sprocket, Whitney Houston (you know, bands with more than one great well known song – music sustainability) 
7. What is your favorite sports team? Boston Bruins of course! Then the Mystic Swim Team (my daughters on the team). 
8.Favorite vacation destination? Places I've been, Costa Rica, Places I want to go, ITALY 
9. What's your favorite gig with SJB so far? It is a tie: Bernie's Beach Bar and The Boatonian Country Cruises!